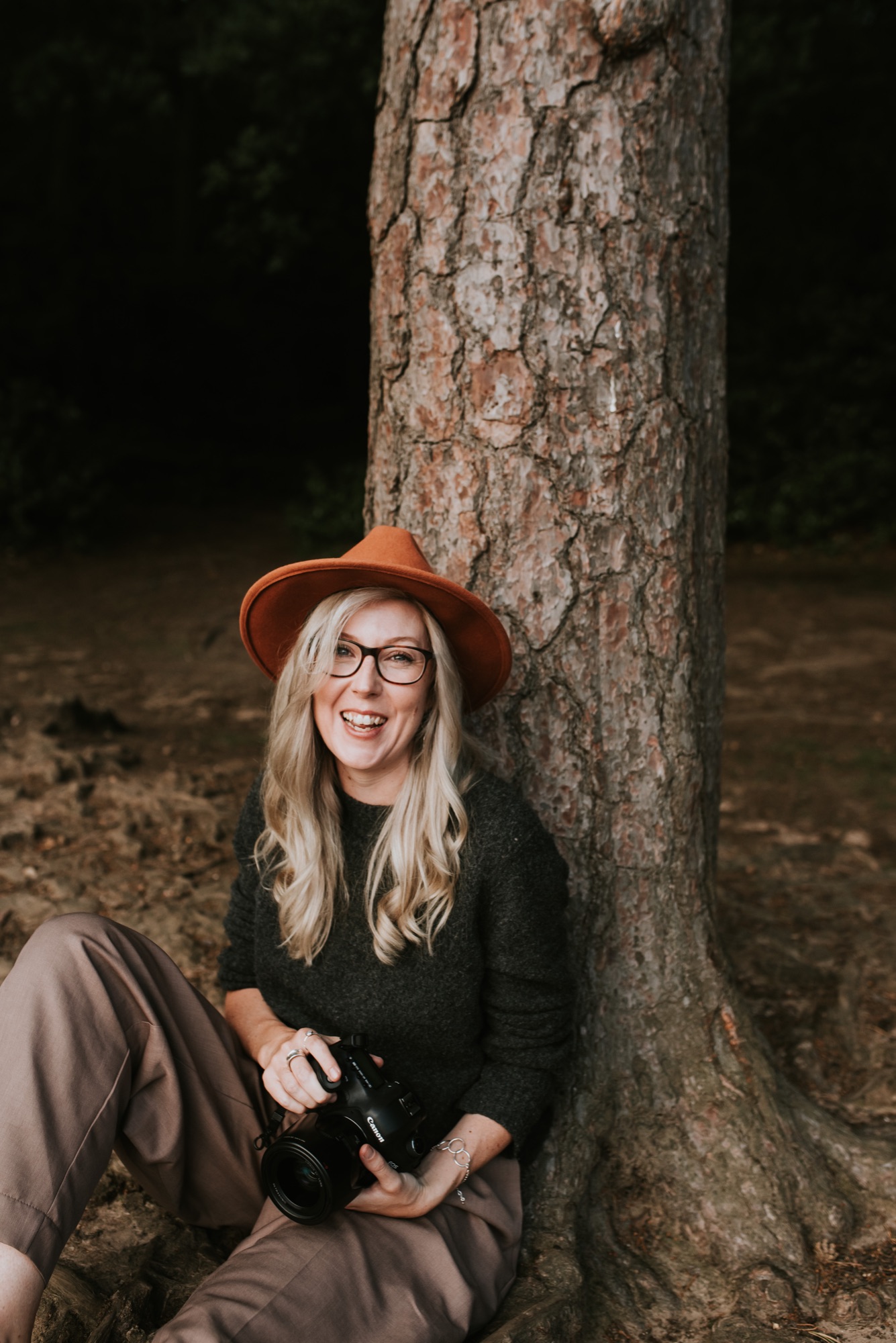 WHATS INCLUDED:
~ 2hr zoom sessions where you will have the opportunity to share with me areas where you feel you want to improve, feeling blocked, overwhelmed by.
~ These sessions will have intention, truths and goal setting.
HOW THEY WORK:
~ As a wedding photographer, my mission is to create a safe, supportive and liberating environment for you to embrace your vulnerability and cultivate your authentic self. Before our session, you'll be asked to fill out a questionnaire truthfully, to start building trust and allowing me to understand your current position, identify your strengths, and create a customised plan for our 2-hour session.
~ Together, we will prioritise areas for improvement and delve deeper to create personalised tasks that will help you achieve your goals. For those who have multiple areas of focus, I offer bespoke sessions to cater to your unique needs.
£150.00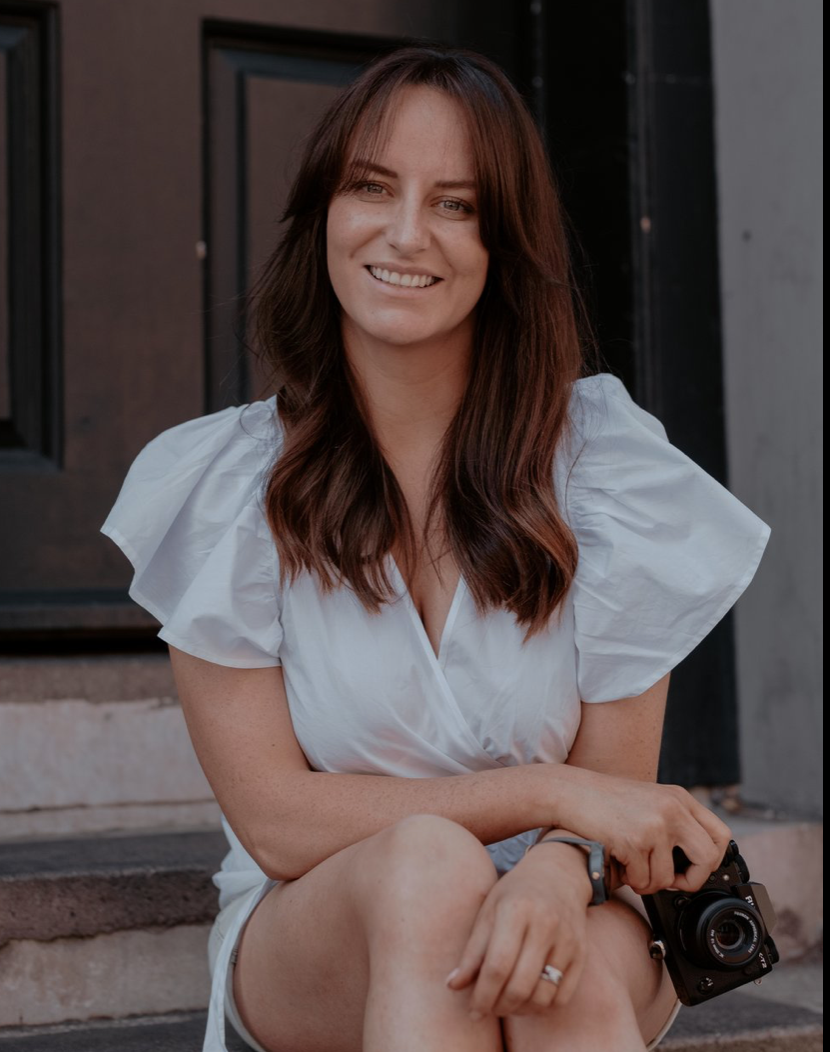 "I attended one of Becky's workshops when I was brand new to the wedding world, never been around wedding photographers before and was dipping my toe into the industry to see if it was for me. I was super nervous and had no idea what to expect. Becky made me feel so welcomed and what she offered on the day so we could create amazing content was absolutely beautiful. I came away feeling super confident and blessed to have been welcomed into this new industry. Becky later messaged me and said to me how she saw my confidence grow as the day went on and could see the joy that was on my face. If I hadn't had such a wonderful experience that day, then I wouldn't be where I am today, and potentially never continued as a wedding photographer! I'll always be grateful for that experience"!
How to increase your bookings:
E-learning:
~Embrace your passion for wedding photography and attract more dream clients!
~ Unleash your full potential with this masterclass - discover your ideal clients and attract them with ease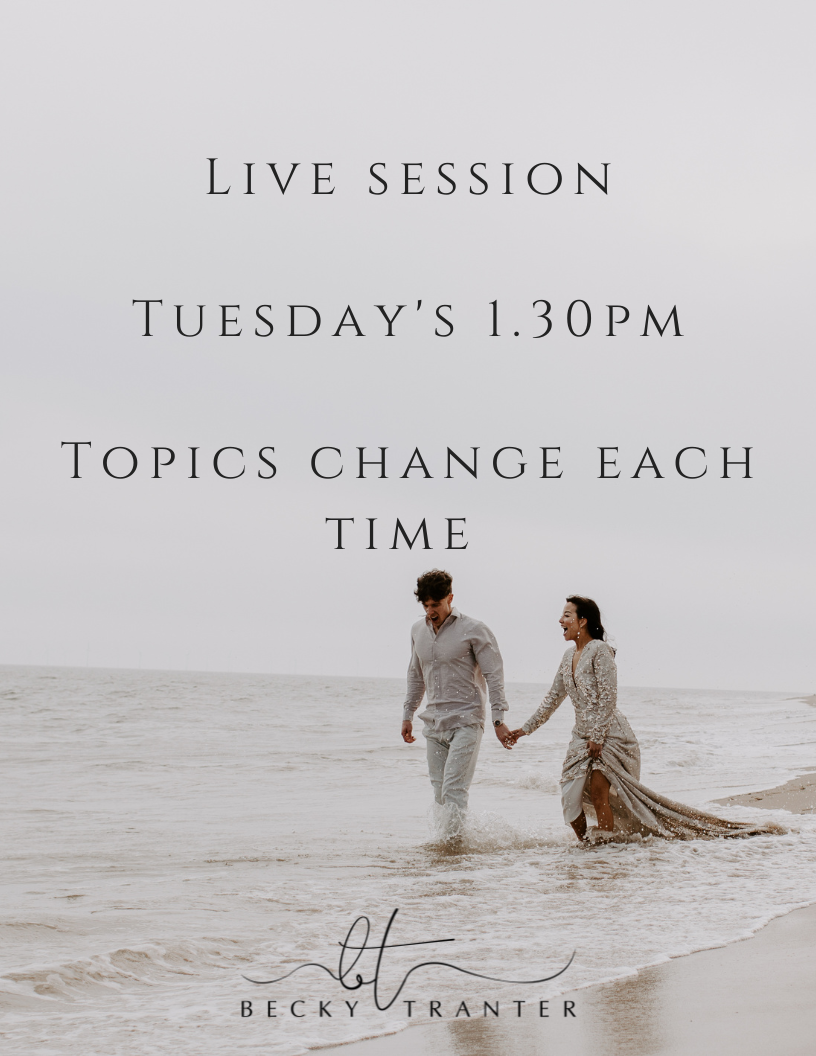 Live Facebook Sessions:
~Seize the chance for limited, free learning opportunities!
~Join me for interactive, engaging Q&A sessions every Tuesday at 1:30 PM!
~Stay ahead of the game with weekly changing topics, tailored to your needs
JOIN MY PRIVATE COMMUNITY ON FACEBOOK