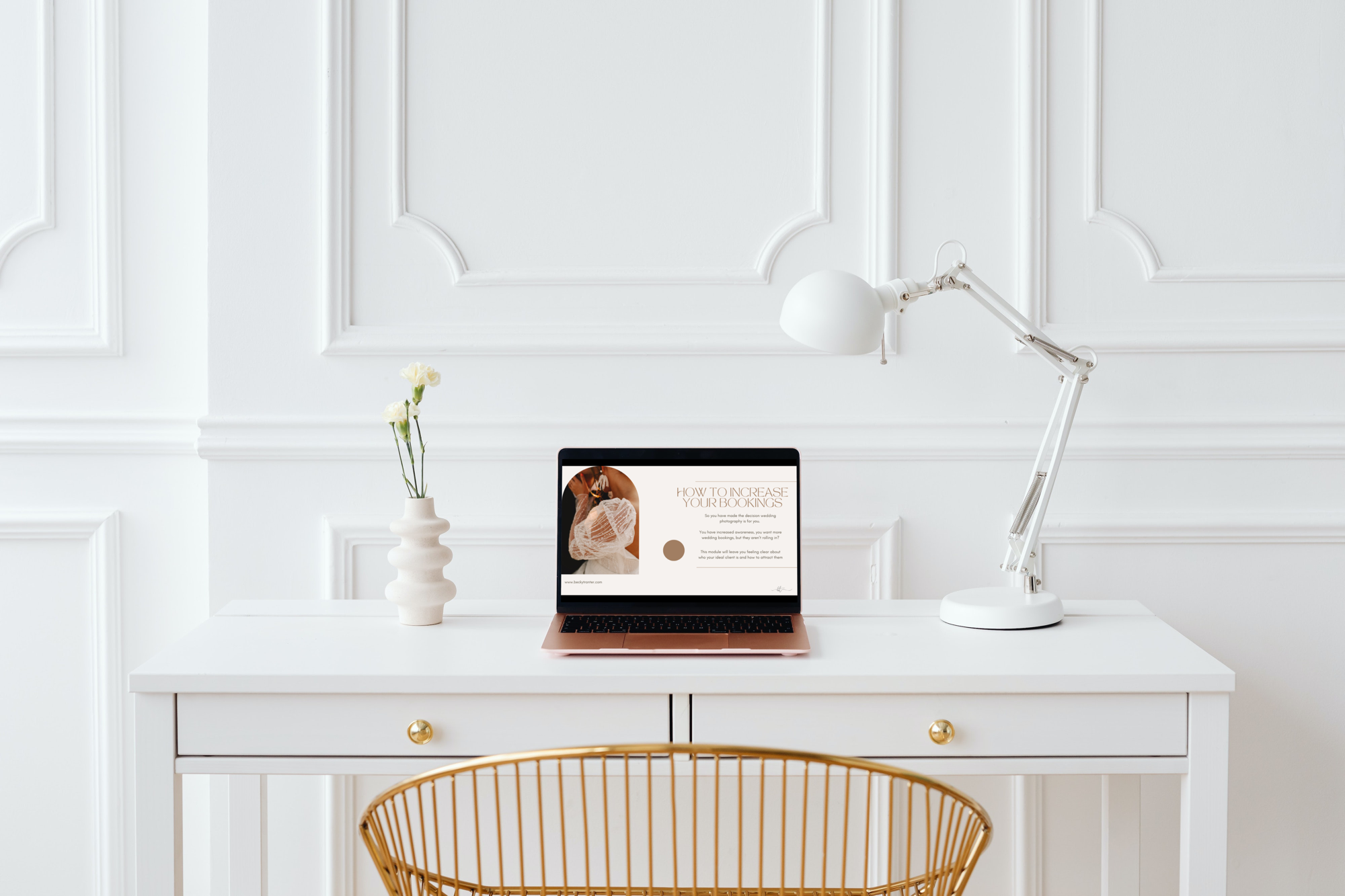 How to increase your bookings
WHATS INCLUDED:
~Return access to this e-learning masterclass
~ A total of 37 slides where I will be talking to you in more detail than the slides themselves. You can pause and return to sections as many times as you want
~ Each section is designed to take you through a journey of understanding about the topics, with tasks to complete at the end of each section, building to the final section where I teach you how to pull all your new learning into 1 acheiveble plan
~ Free PDF can be sent to you upon request
WHATS COVERED:
~ Who is your ideal client/couple is?
~ What problems do they have?
~ What solutions do you offer to solve their problems
~ What stages they go through to make a booking
~ How to apply all this new knowledge to increase those bookings
~ The end section helps you pull together all your learning to create a managble plan to help you take your buisness to the place your heart has been lusting for.
LAUNCH OFFER 25% OFF
Normal price £250.00
Buy now for £187.50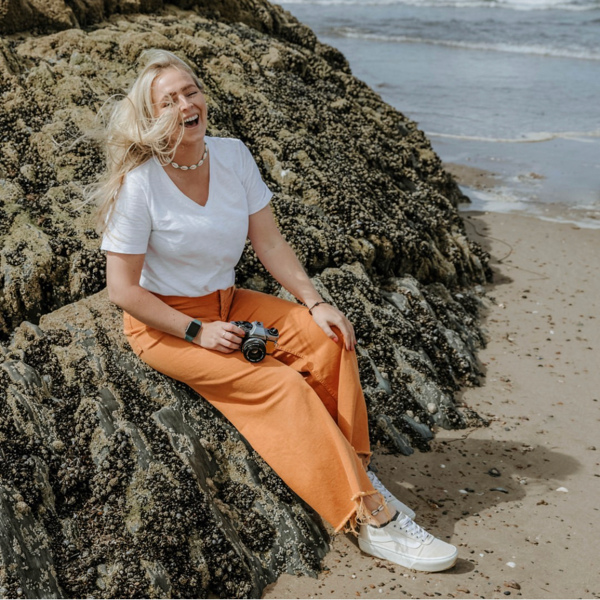 I started the course with a rating of 1 (0 -being I have no clue and 5 being I don't need a single bit of help thank you) and after completing this course this shifted to a 4!!!
I now look at my business with a business head and try and know how to solve my potential clients/couples problems. I used to see it as just posting a picture on Instagram and hoping the right person sees it but I now realise it's about more attracting the right person by thinking like them".
I'm extremely fortunate to be one of the first people to try out Becky's new education course. The course was exactly what I needed as someone who's experienced in photography wanting to delve into the wedding world. Within the course she guides you through multiple areas of the wedding and business world. Perfect for those needing a helping hand with how to attract the right couple for you. Becky is such an inspiration to me and not only that, she is a wonderful human. She genuinely wants to help budding wedding photographers get themselves where they want to be.
I couldn't recommend Becky enough. She's fabulous! x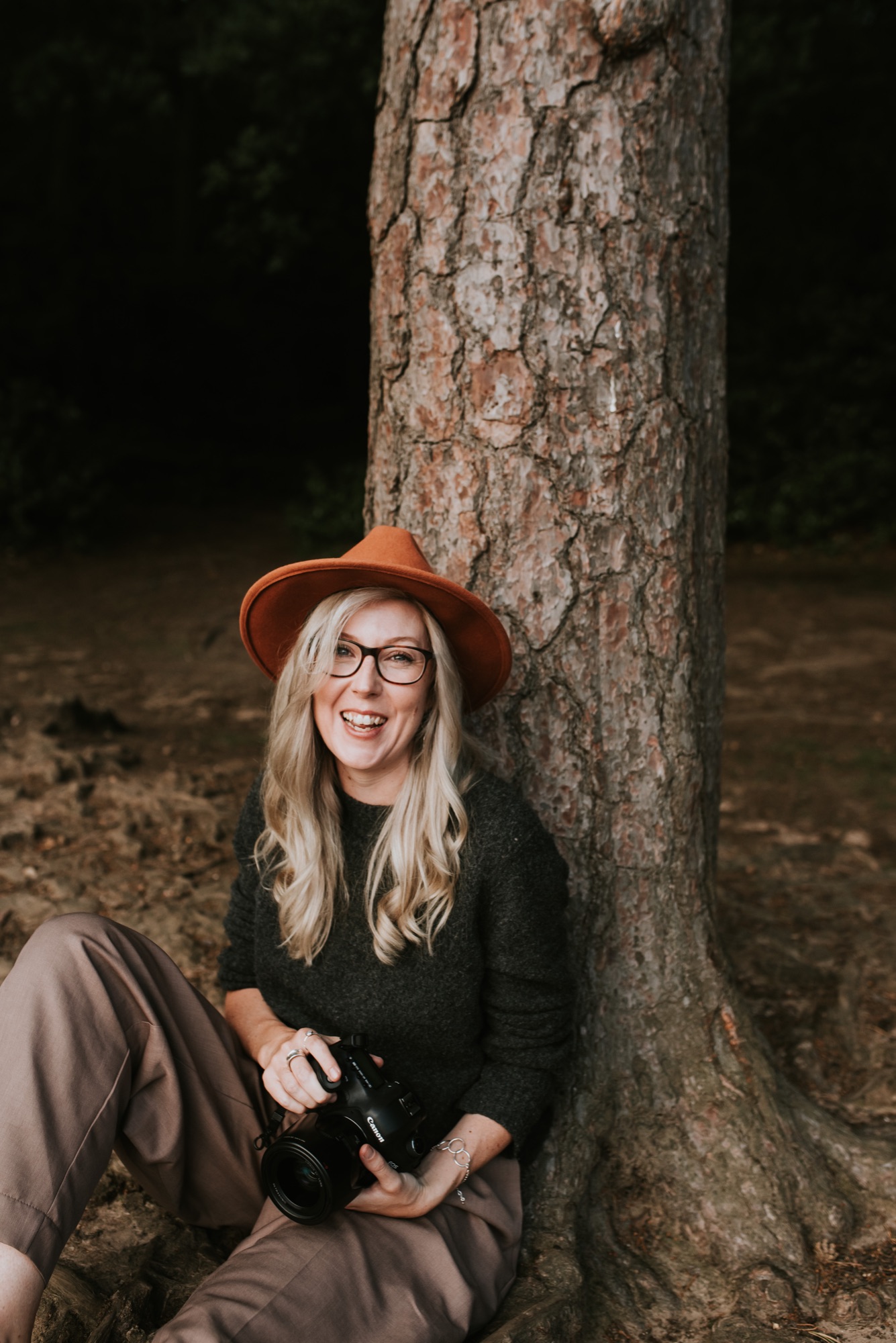 Mentoring Sessions:
Video calls:
~Unleash your potential with 2hr zoom sessions to overcome challenges!
~Receive personalised, honest feedback and set achievable goals for success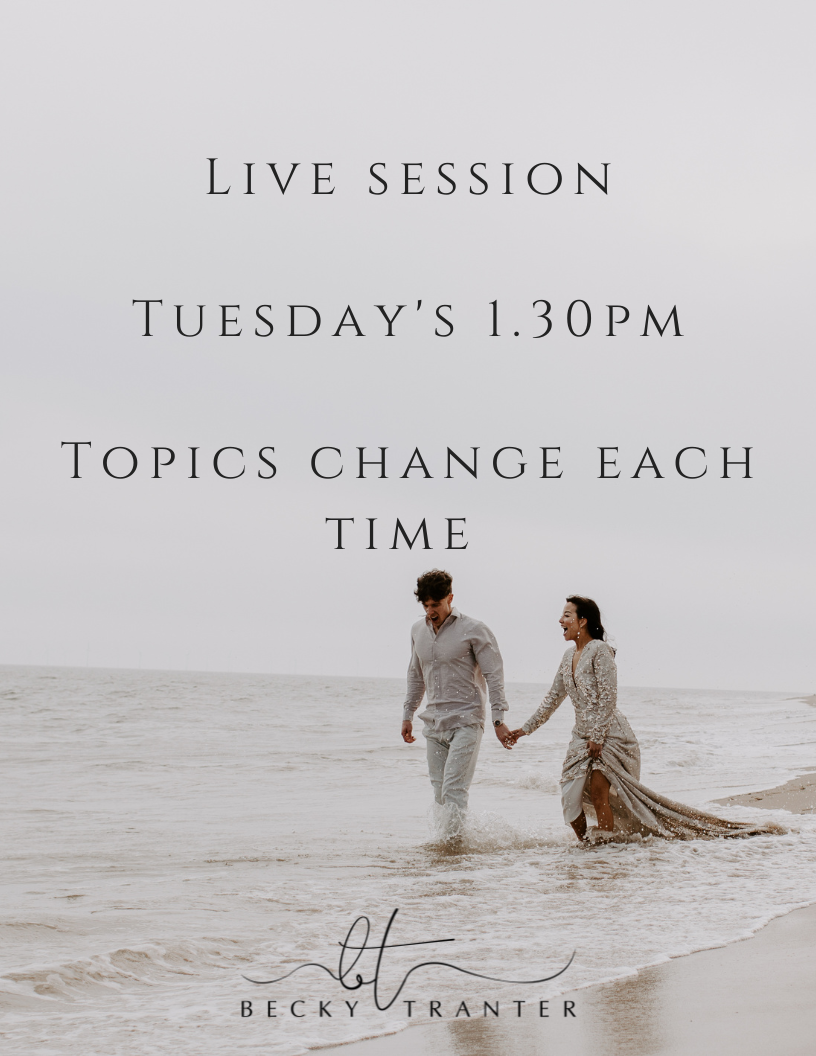 Live Facebook Sessions:
~Seize the chance for limited, free learning opportunities!
~Join me for interactive, engaging Q&A sessions every Tuesday at 1:30 PM!
~Stay ahead of the game with weekly changing topics, tailored to your needs