True love meets flawless style in Alrewas Hayes
Posted on
True love meets flawless style in Alrewas Hayes
If you're looking for some stylish manor house wedding inspiration, Chloe and Lewis' summer wedding in
Alrewas Hayes
has it all. And as a relaxed wedding photographer with a (slightly unhealthy) obsession with style, this was my dream wedding. With my perfect couple.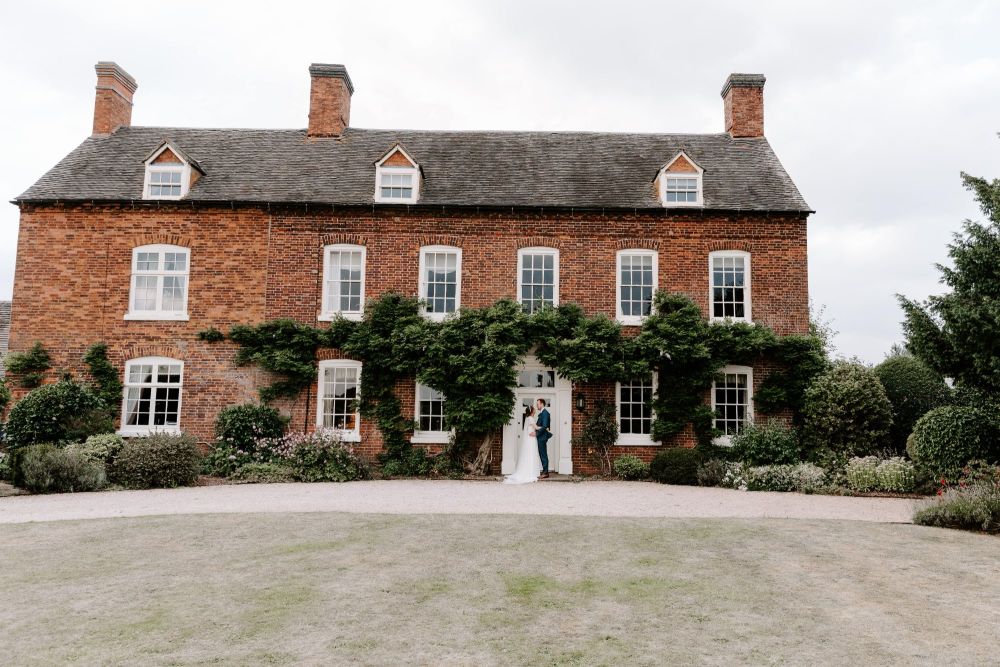 Could this be the perfect manor house wedding?
In the historic and elegant manor house wedding venue, they combined flawless styling and breathtaking florals with an overwhelming sense of fun and love that ran through the whole day.
But what made the day so special for me was the connection I had with Chloe and Lewis. I'd met Chloe initially when she travelled to a wedding fair specifically to meet me. And then I bumped into them in the pub after they booked, and we sat around a roaring fire together, drinking, chatting and getting to know each other.
So when their wedding day finally came, it was such a pleasure to be the one to capture it. Because it felt like I was photographing two close friends on the best day of their lives.
The Queen Manor House for wedding venues
Alrewas Hayes is the queen of all manor house wedding venues in the midlands. It blends the historic charm of a Grade II listed manor house with a sleek contemporary aesthetic. And this makes it ideal if you're looking for a venue that's stylish, relaxed and just a little bit different.
The Alrewas Hayes orangery where Chloe and Lewis had their ceremony is gorgeous. With a high curved ceiling and refined period touches, this ceremony room is a wonderfully romantic place to say your vows. And of course, the flood of natural light will give you some truly dreamy photographs!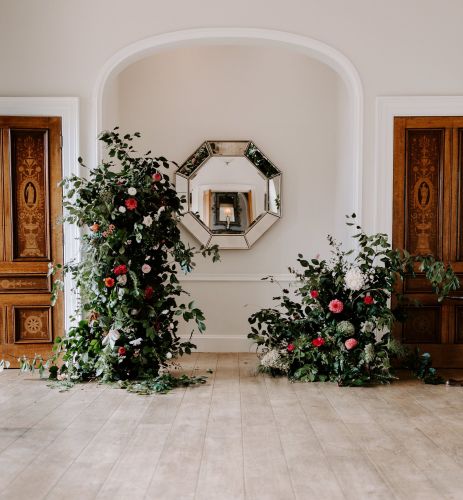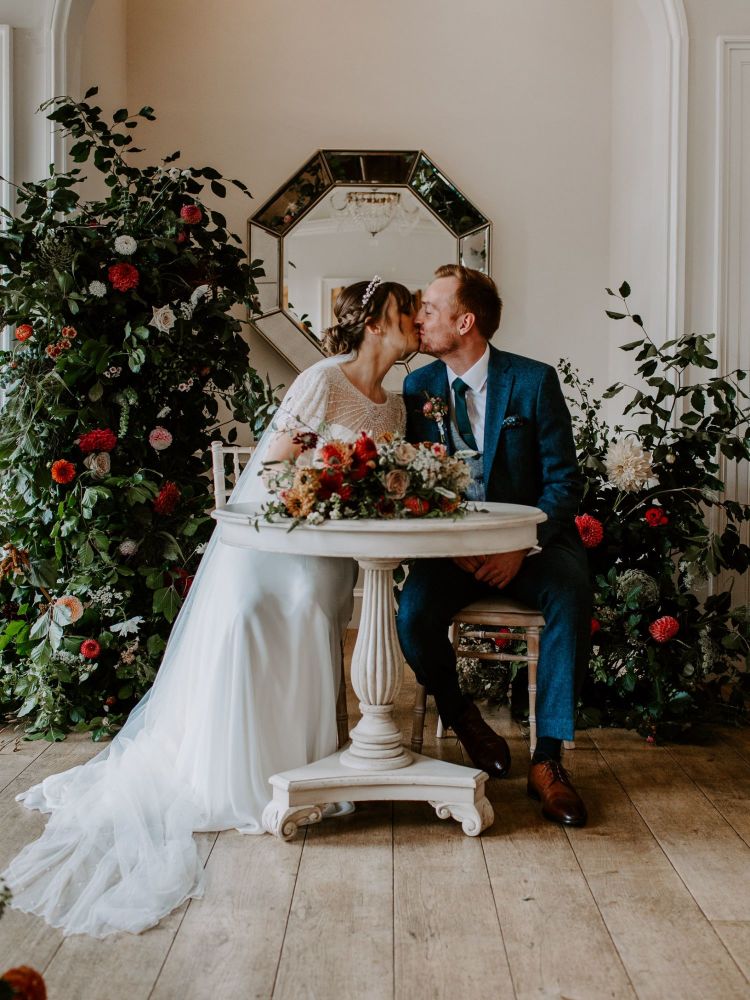 The courtyard outside is just beautiful too, and fragrant with the scent of lavender and roses. The historic manor house is covered in wisteria, making it a perfect backdrop for group shots. And with the elegant event space doubling as a dining area and party venue, Alrewas Hayes has it all!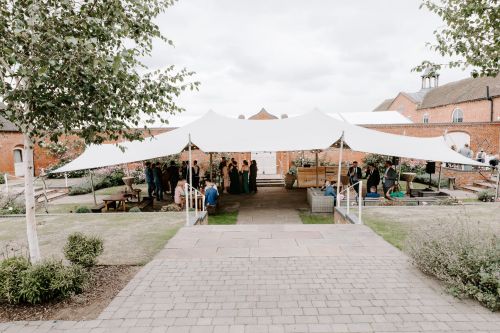 English country wedding styling by Sass Weddings
The styling by Sass Weddings was flawless. If you want a blend of beautiful styling and personal touches, this wedding has tonnes of styling inspiration that proves you can have both.
The deep forest green of the bridesmaid dresses was echoed in the table runner on the head table. Leaves decorated the biscuits on every place setting. And ferns, prunus and grasses were draped over the elegant white, three-tiered wedding cake by The Cake Spa. It all came together to form an overarching woodland theme, perfect for an English manor house wedding venue.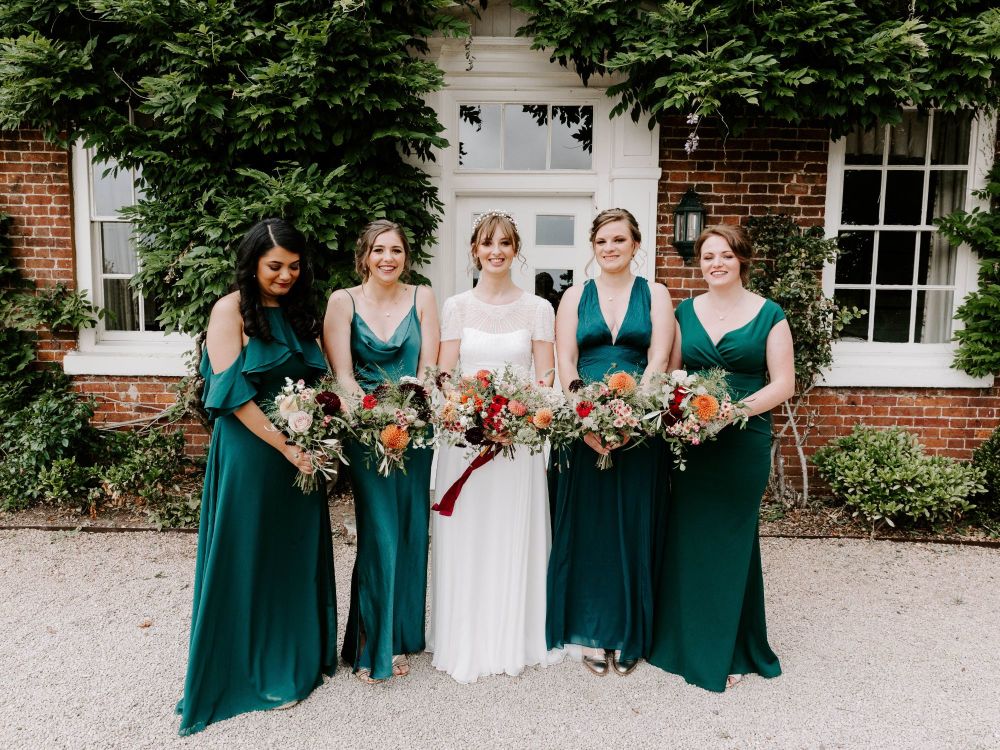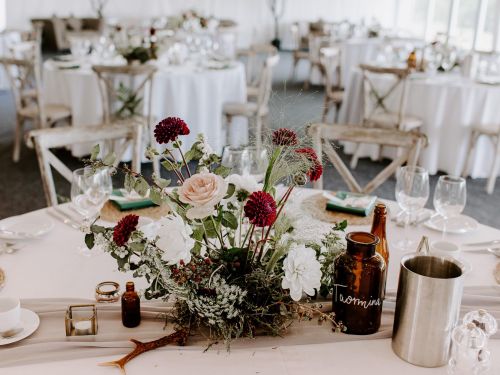 And it was also so personally meaningful to Chloe and Lewis as well. As a nod to their shared passion for travelling, the refined glass table plan had each table named after some of the places they've visited together. And this was echoed in the 'cards and gifts' sign, accompanied by a little white and gold globe.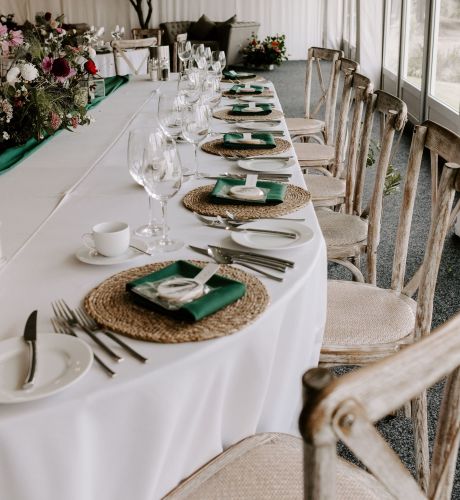 Manor house wedding flower inspiration
The floristry by Poppy Scout was simply exquisite.
Chloe's bouquet and the breathtaking flower installations showcased pompom dahlias in deep reds, ambers and peaches. The combination of colours and textures was mesmerising, with the dhalias balanced by warm greens of chesnut and pittosporum.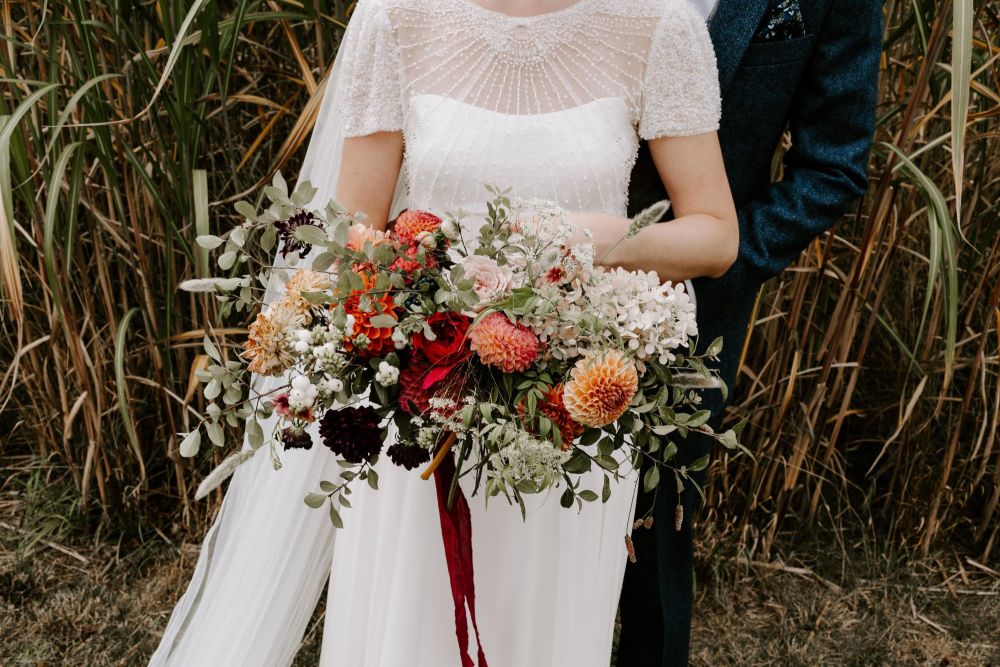 And Chloe's bouquet, with its pure white hydrangea, delicate jasmine and pittosporum foliage, was a stunning bundle of vivacious beauty.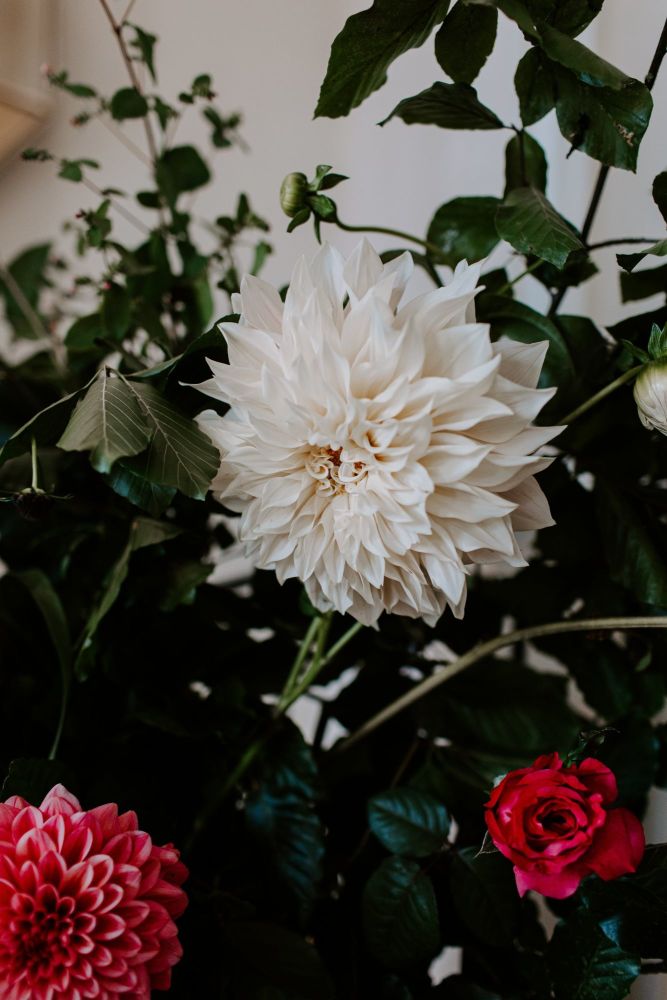 Exploring Alrewas Hayes in a Jenny Packham wedding dress
If you value your photography and don't mind going exploring with me, Alrewas Hayes' hundred-acre grounds are a photographer's playground!
Chloe looked stunning in her ethereal Jenny Packham wedding dress and veil from Frances Day Bridal. And with her vibrant bouquet in hand, her soft, sophisticated look contrasted beautifully with the rustic textures of the maize. In their first moments alone together as a married couple, the quiet seclusion of the maze was the perfect place for them to relax, let their guard down, and be intimate with each other.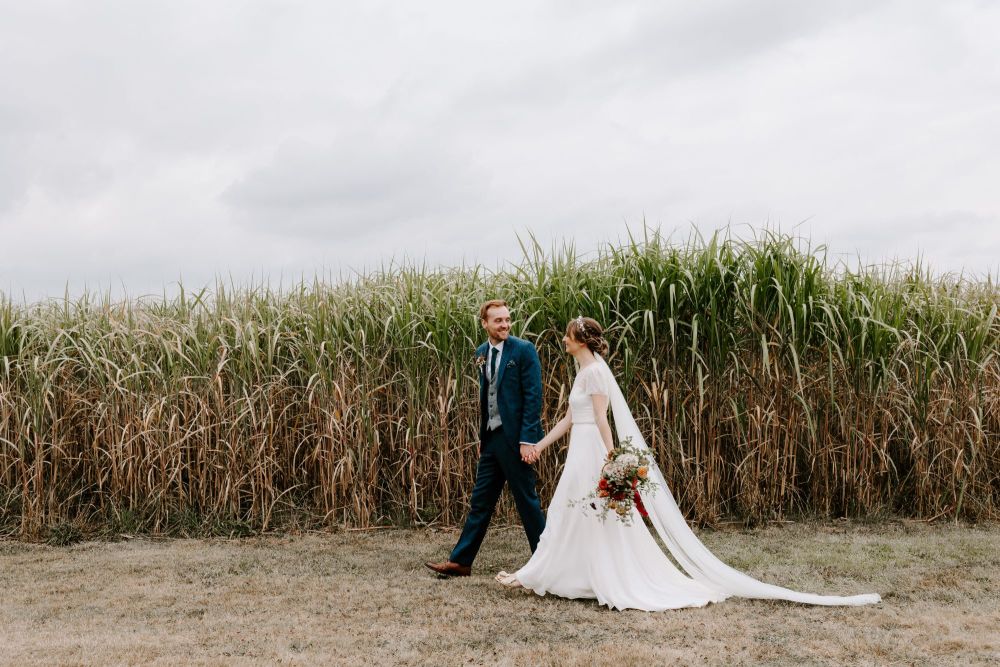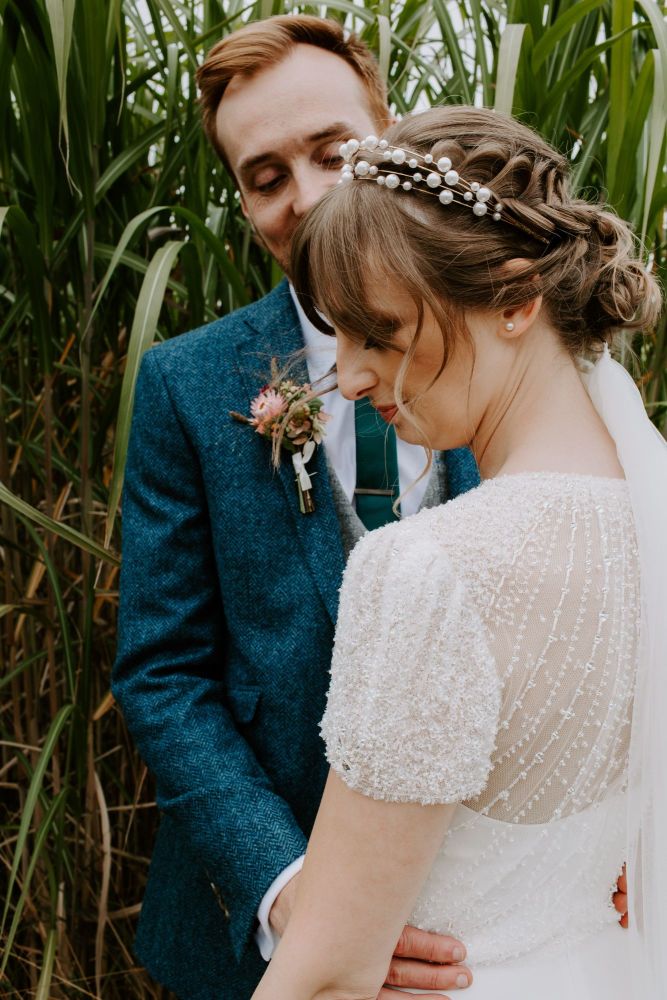 We carried on exploring and found a gorgeous stream in the grounds. Away from the hubbub of the party, and with the stream babbling softly behind them. They could take a breath and just spend some time being together.
And this is a massive advantage of getting married in a wedding venue like Alrewas Hayes. The vast grounds offer you so many opportunities to escape from the madness of the wedding and spend some time connecting with each other.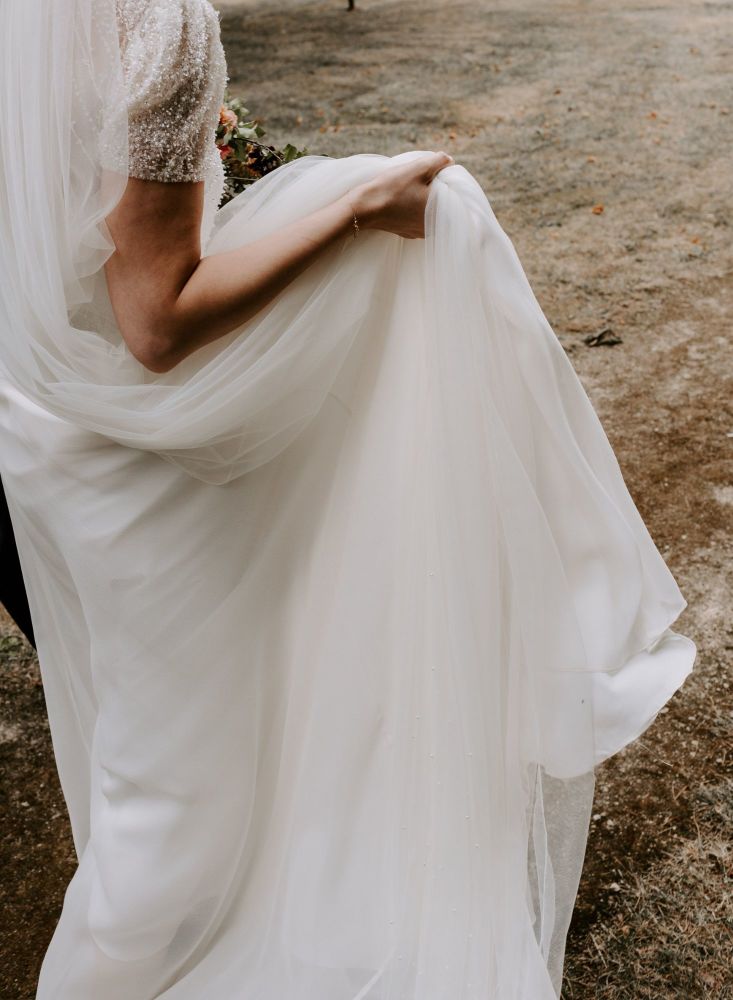 And as a photographer who focuses on those personal, natural, authentic moments, it's in these little oases of quiet and intimacy that we'll get the best shots. The ones that you'll love for years to come. Because they truly capture who you are, and your unique love for each other.

Is a 'Champagne shot' the new 'sparkler exit'?
I LOVE these champagne shots! In fact, I think I may have found a new favourite way to end the night!
In the midst of a crazy party with the best music, we all ventured outside with some bubbles and had some fun! Because it was pitch black, and in the absence of sparklers, I asked their friends to turn their phone torches on. And with some music blasting from my mini boom box, we opened the bottles and celebrated!
Who needs sparklers when you have champagne?!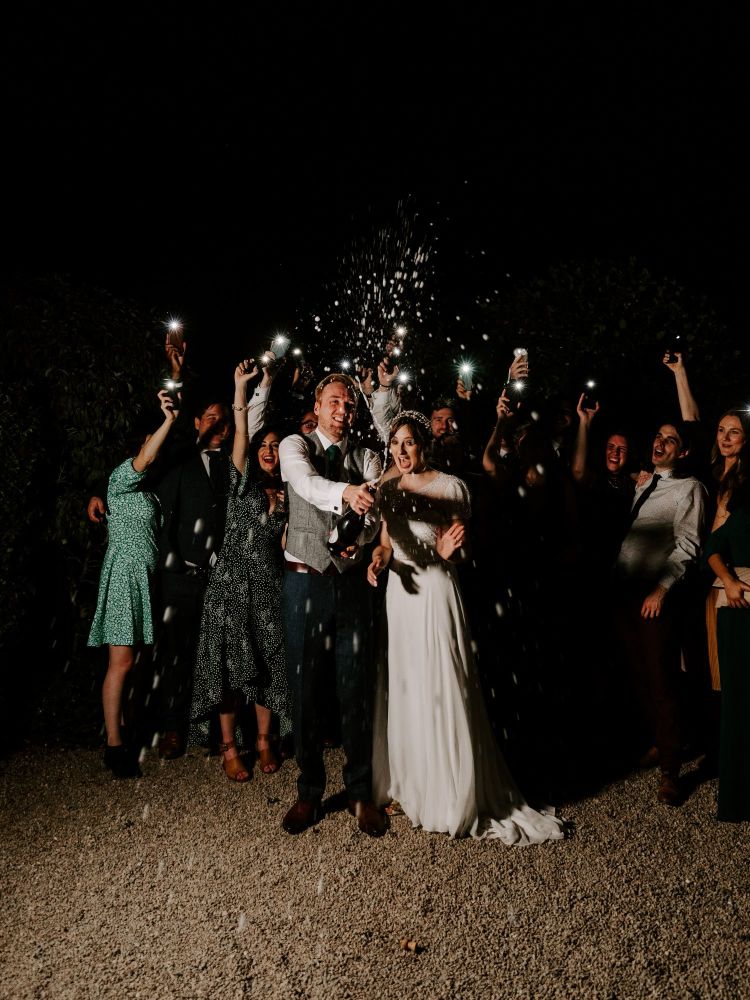 Those moments of intimacy that capture who you are
My favourite part of the day was our second couple's portrait session by the swimming pool.
From their pre-wedding shoot, where we ended up climbing the trees, I wanted to find a space where they could chill out with each other. And the backdrop of the swimming pool wall meant they could just sit down and fall into their natural selves.
Lewis' mum saw these pictures and said, 'I'm not sure how Becky's done this, but these are such a true representation of who you guys are'.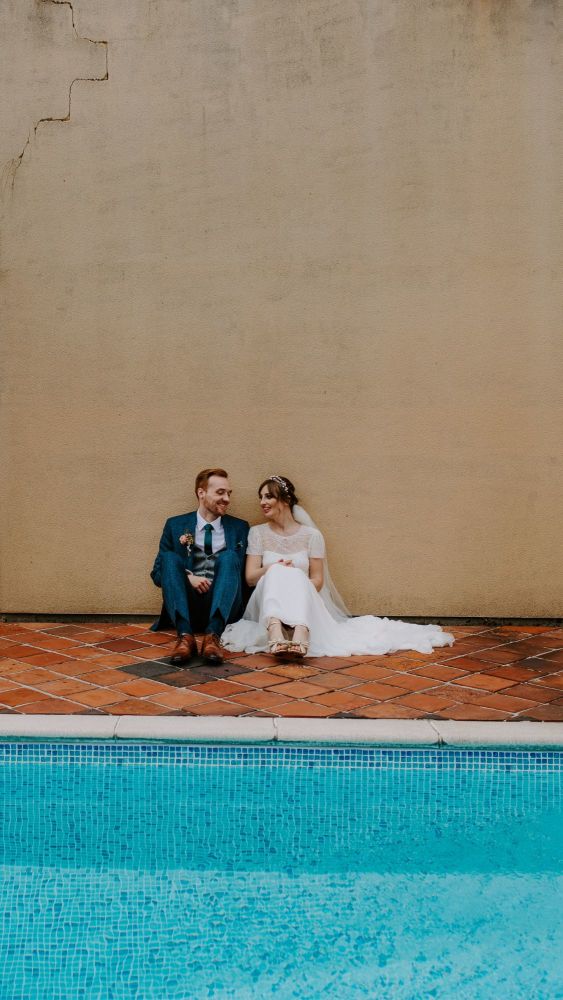 And for me, that's the ultimate feedback. When your wedding photos aren't just a string of posed pictures. But a collection of moments that show your personality, and capture your love for each other in an authentic, real way. And those little looks between you that only you understand.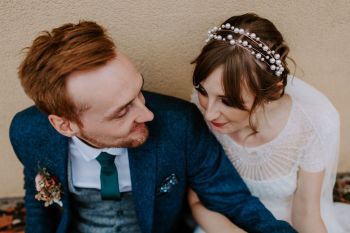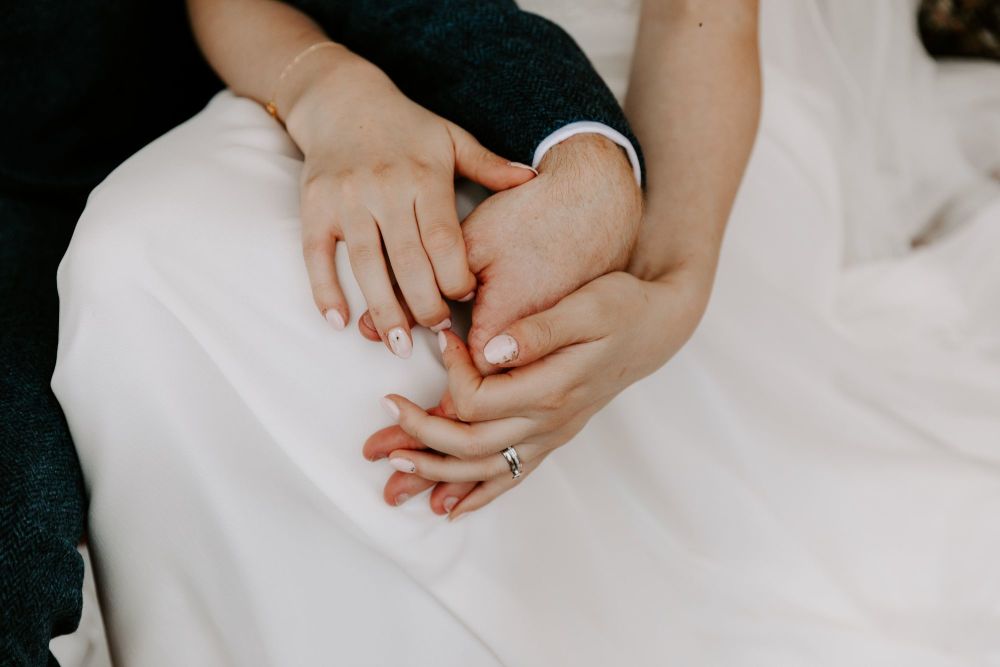 If you love my work and would like for me to capture your wedding day in a relaxed, authentic way, I'd love to hear from you. Please get in touch today to check my availability