Your Smaller Intimate Wedding: 5 Tips to plan an Unforgettable Day
Posted on
Your Smaller Intimate Wedding: 5 Tips to plan an Unforgettable Day
Most people will tell you that organising your wedding is daunting...but it doesn't have to be! Small weddings are becoming a popular alternative where your focus can move away from large numbers of guests and move towards the perfect intimate features. From venues to decor, a smaller wedding gifts you the freedom to truly express yourselves. You can have that luxuriously lavish wedding if you so wish!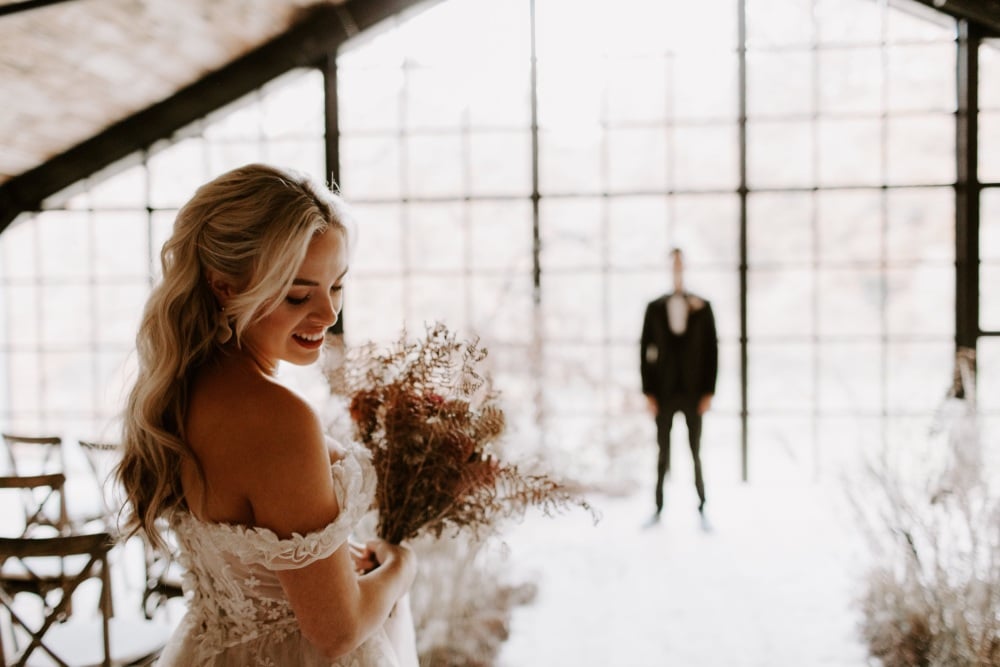 Life as a wedding photographer has shown me it's the small details that help create your unforgettable celebration - giving you the luxury, high-end wedding day you've always wanted.
So read on for my top 5 tips to create your small intimate wedding!
Cultivate the guest list
You've found your dream wedding venue; you've pinned plenty onto your Pinterest wedding board; now it's time to keep the guest list intimate.
Here's a secret from my experience as a wedding photographer - couples always confess they've not managed to speak to that many of their guests! With an intimate wedding, you can have quality time with each and every one of your loved ones on the most important day of your lives.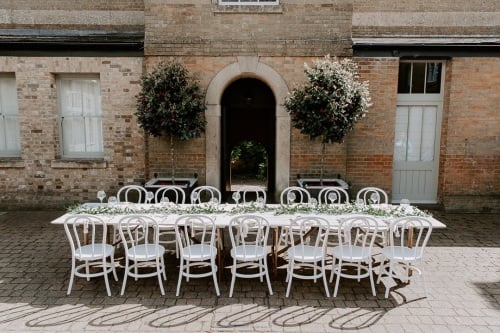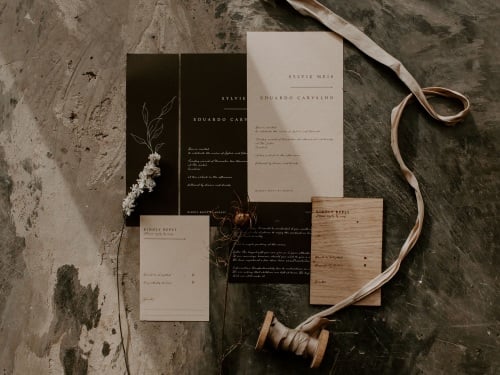 Focus on the details
This is without a doubt my favourite tip! Make your day memorable by accenting it with elegant embellishments.
Nothing shows a couple's personality like the details they include on the day. These accents are what your guests will rave about for months - and they're a wedding photographer's dream. From the altar to the aisle, the menus to the table settings, and the lighting to the signs, detailing the space will guarantee your guests have plenty to talk about, and your photographer plenty to capture.
Bonus top tip! Hire a wedding planner and stylist who will work with you, your ideas, and your budget to make your day breathtaking. Those of you based in the South West are lucky enough to have one of my favourite wedding designers to hand: Rebecca Marie offers a range of services to make your dream a reality. If you're after intimate wedding ideas, a wedding planner and stylist is guaranteed to help you make a statement.
Find the right suppliers...for you!
You might not believe me but the suppliers you choose are as important as your wedding attire - trust me! Suppliers that match you and your vision can help ease the stress of planning your wedding day. Caterers, venue stylists, florists and photographers (to name a few) need to align to your style and personalities, that way you can trust them to help build what you imagine your intimate affair to be.
Once you become one of my couples I will connect you to your perfect wedding suppliers. I provide a recommended supplier list to all - removing much of the tiring googling and leaving you with more time on those all important details.
Get creative
With your closest loved ones on the guest list, you'll have the space to get creative with your planning. You could try a different layout for your ceremony or dinner - who says you must have a top table? Personalise the experience for your guests - think sumptuous place settings and custom-made menus. Surprise your guests with different forms of entertainment - from a unique musical interlude following your ceremony to fireworks at night.
Find the perfect setting
Choosing to go small actually gives you the opportunity to look at some interesting venues! It doesn't matter whether you're after something romantic, classic or you've set your hearts on somewhere with outrageous opulence - find the space that suits the number of guests you've invited.
And now is your chance to check out non-traditional venues, which isn't something those holding a large bash have the freedom to do. You can still bring a lavish quality to a quirky venue. Whatever and wherever you decide to hold your wedding, you can have fun finding the perfect space in the meantime.
A little known trick is to look at AirBNB or sites such as Unique Homestays and Cottage Boutique. What makes these invaluable to wedding planning is you can search by the number of guests, or even better, key features you want your day to have. Unique Homestays now provides a wedding section to their website, allowing you to sort by location, property types or feature (with more options available).
I'm going to share some of my personal favourite intimate wedding venues - I'm sure they'll make you swoon as much as me!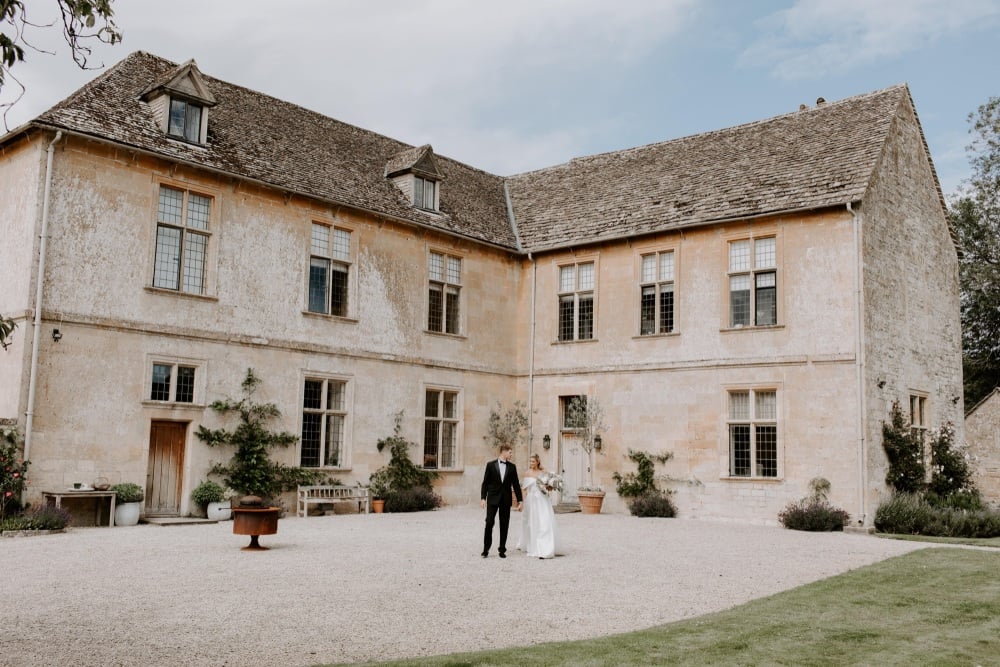 The Stack house is ultimate small wedding perfection! Tranquil luxury is the only way to describe it. If you're looking for a Cornwall celebration for your small number of guests, this might be the place for you. It sleeps up to six people, but can accommodate 40 guests. The old engine house offers plenty of photo opportunities both indoors and out, and it truly lends itself to the relaxed vibe - with my natural and romantic wedding photography capturing your moments as they unfold, this setting is superb.
Perhaps you're looking for a wedding venue in The Cotswolds, which brings an elegance with its neutral colour palette. I had the pleasure of shooting a wedding at The Compton Gallery, which provides a stunning outside space reminiscent of Italy, and gardens daring you to take a stroll, giving you a backdrop for your photos.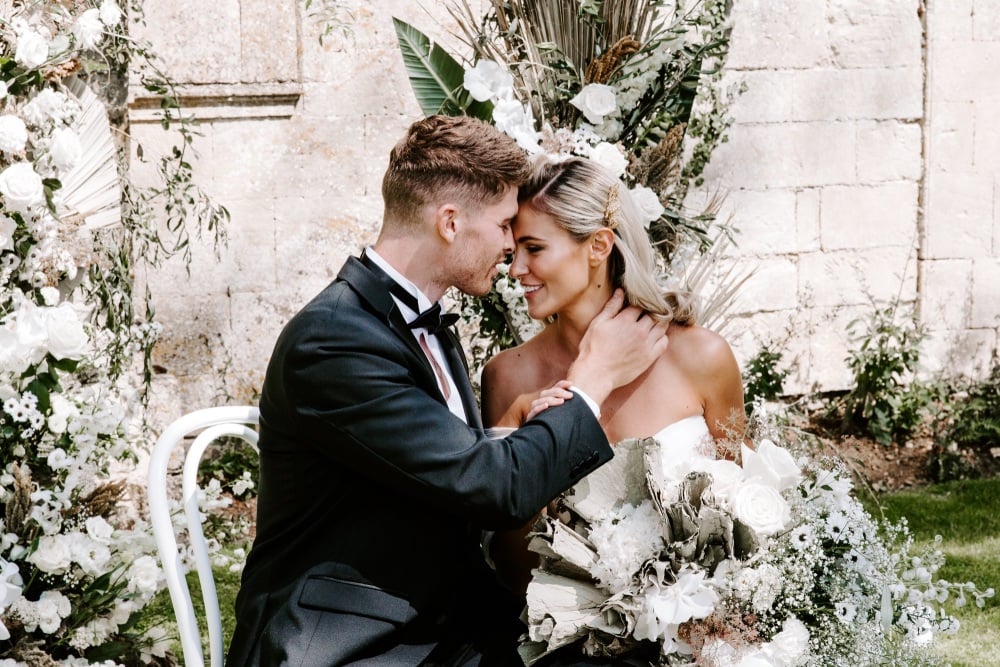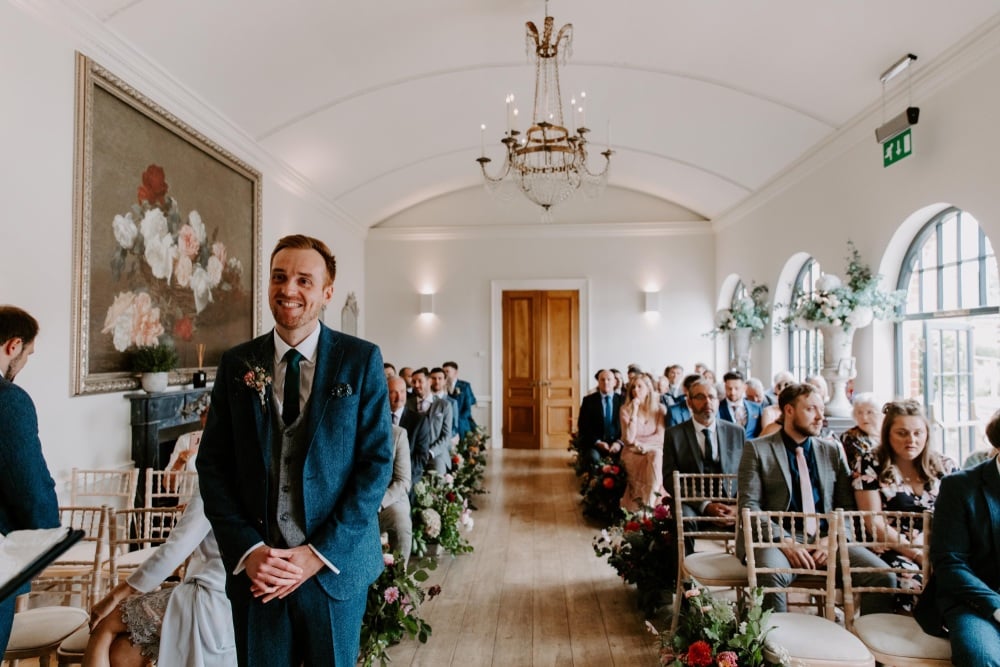 Or maybe the Temple Guiting Manor and Barns, as featured on Coco Wedding Venues will tempt you - the traditional Cotswold stone in this elegant and exclusive manor would be a wonderful eye-catching feature at your wedding. With a capacity of up to 45 for your ceremony and reception and the option for many of your guests to stay overnight, this venue is truly made for the small intimate wedding. It boasts award-winning gardens and exquisite interiors and currently the best kept secret for an intimate wedding in The Cotswolds - but one I'm willing to share with you!
If you're after a wedding venue overflowing with elegance and romance but one that provides a modern vibe, then why not explore Came House, who cater for both the larger and smaller, more intimate weddings.
My final gem is the stunning intimate wedding venue: Aswarby Rectory House with capacity up to 80 and 8 sumptuous, romantic bedrooms. Nestled in the outstanding countryside and 9 acres of gardens, this beautiful venue is full of fabulous details, recesses and alcoves to give you that small wedding feel without you having to cull your loved ones!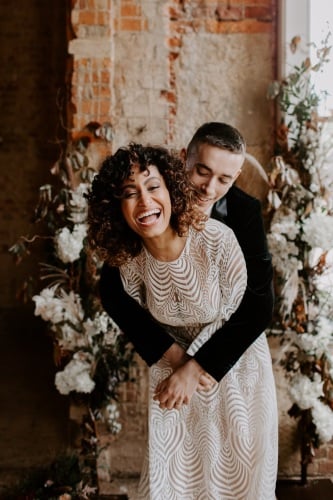 ***
These 5 things are guaranteed to make your intimate wedding a success! And remember, a smaller wedding doesn't mean you're skimping on the big stuff - it means you can devote more time to perfecting everything (both big and small).
So whether you're looking for a Cornwall wedding photographer or a photographer who can capture your intimate day in the country, get in touch!